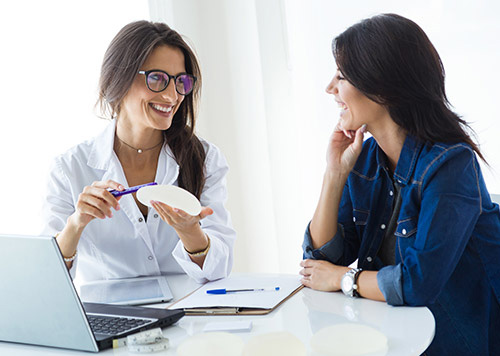 Today, going under the knife is not an unusual thing.
Gone are those days when only celebrities used to undergo cosmetic procedures to improve their facial and bodily features. In fact, over the past few years, we have seen an increased number of common people going under the knife for various different reasons. One of the most sought-after cosmetic procedures is breast implant revision.
People with issues related to the size and shape of their breasts feel lack of self-esteem about the way they look. With breasts implant, they can improve their self-confidence. With the rising demand, now there are a number of surgeons performing breast implant revisions in Paramus, NJ.
If you think you need breast augmentation, here are a few things you need to know before diving into the procedure.
What is breast implant revision?
Breast implant revision is a surgical procedure involving removal or replacement of silicone implants or original saline. This is a cosmetic procedure, which is performed by a board-certified cosmetic surgeon for various reasons, such as:
To correct the capsular contracture
To resize the implant
To repair ruptured implant
To change the implant's type or texture
Who is the right candidate for breast implant revision?
Breast implant revision is recommended only when there are some issues with the implant. Well, the issue is not limited to a physical problem. This means if you're unhappy about the size, shape or appearance of your implants, then you can consider a breast implant revision.
However, if anyone wants to get saline implants, they need to be healthy and 18 years or older to be eligible for the procedure. On the other hand, for silicone implants, the patient should be 22 or older.
What is the cost of breast implant revision?
Well, the cost of breast implant revision procedure varies greatly depending on your place, your surgeon and your needs. However, it is important to discuss with your doctor the exact cost of the procedure.
In closing
A lot of people live with this misconception that people with breast implants have to undergo breast augmentation revision in Paramus, NJ, within ten years. But this is not the truth. In fact, some people never need additional surgeries, and only in a few situations, people get their breast implants revised every ten years for warranty purposes. These days, implants come with a lifetime warranty. However, if you ever feel you need to change the implant or breast size and any other issue related to your breast implant, you can undergo a breast implant revision procedure.