Out of town patients
Why Out Of Town Patients Choose Dr. Moskovitz 
There are plenty of plastic surgeons available in locations across the United States to perform plastic surgery. However, what is it about Dr. Moskovitz that sets him apart from the rest?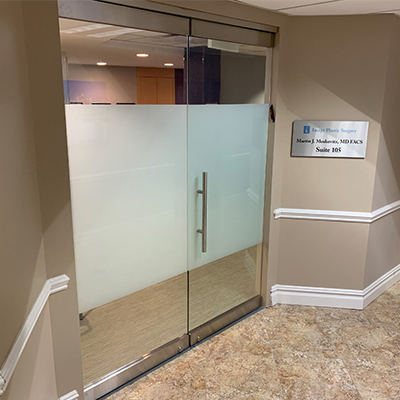 Dr. Martin Moskovitz is a board-certified plastic surgeon and general surgeon. He is certified by the American Board of Plastic Surgery and has completed extensive training in both fields of surgery. Dr. Moskovitz attended Columbia University for his undergraduate degree and received his medical degree from Rutgers Medical School in New Jersey. 
After completion of his medical degree, he proceeded to attend one of the most intensive plastic surgery training programs in the United States at Baylor College of Medicine in Houston, Texas. It was this commitment to his training that provided Dr. Moskovitz with a deep understanding of the physiology and effects of surgery on each of his patients. It is this knowledge and attention to his craft that has made Dr. Moskovitz one of the most sought out plastic surgeons in the country.  
Booking Your Travel Arrangements And Accommodations
Affordable Plastic surgery is located in Paramus, New Jersey. It is a short 30-minute commute north of the Newark Liberty International Airport and is accessible by several major highways including I-95 N.
Most major airlines provide flights and connections to Newark Liberty International Airport. To see available flight schedules, please check the Newark Liberty International Airport website.
At Affordable Plastic Surgery, we see many patients from outside of New Jersey for their procedures. We are happy to provide patients with information on travel, transportation, and follow-up care that can be arranged whether they are traveling from across the country or from abroad.
There are many hotels near Affordable Plastic Surgery, and we advise our out of town patients to visit the Hotels.com website to locate hotels in the area that can accommodate all your pre and post-surgery needs.
Choose Affordable Plastic Surgery For Your Cosmetic Surgery 
We understand that the decision to travel for cosmetic surgery is not an easy one to make. You can trust that Dr. Moskovitz and his staff are diligent in ensuring all of their out of town patients feel secure and confident in their decision to get their surgery done at our practice. 
Our goal is to make the process for our patients safe, relaxing, affordable, and comfortable. When we schedule procedures for our patients, we make sure to include any follow-up appointments that they will need before heading home. 
If you have any other questions or concerns regarding your out of town travel, then feel free to give our office a call at (201)225-1101, and our staff will be more than happy to go over any details and answer all of your questions.