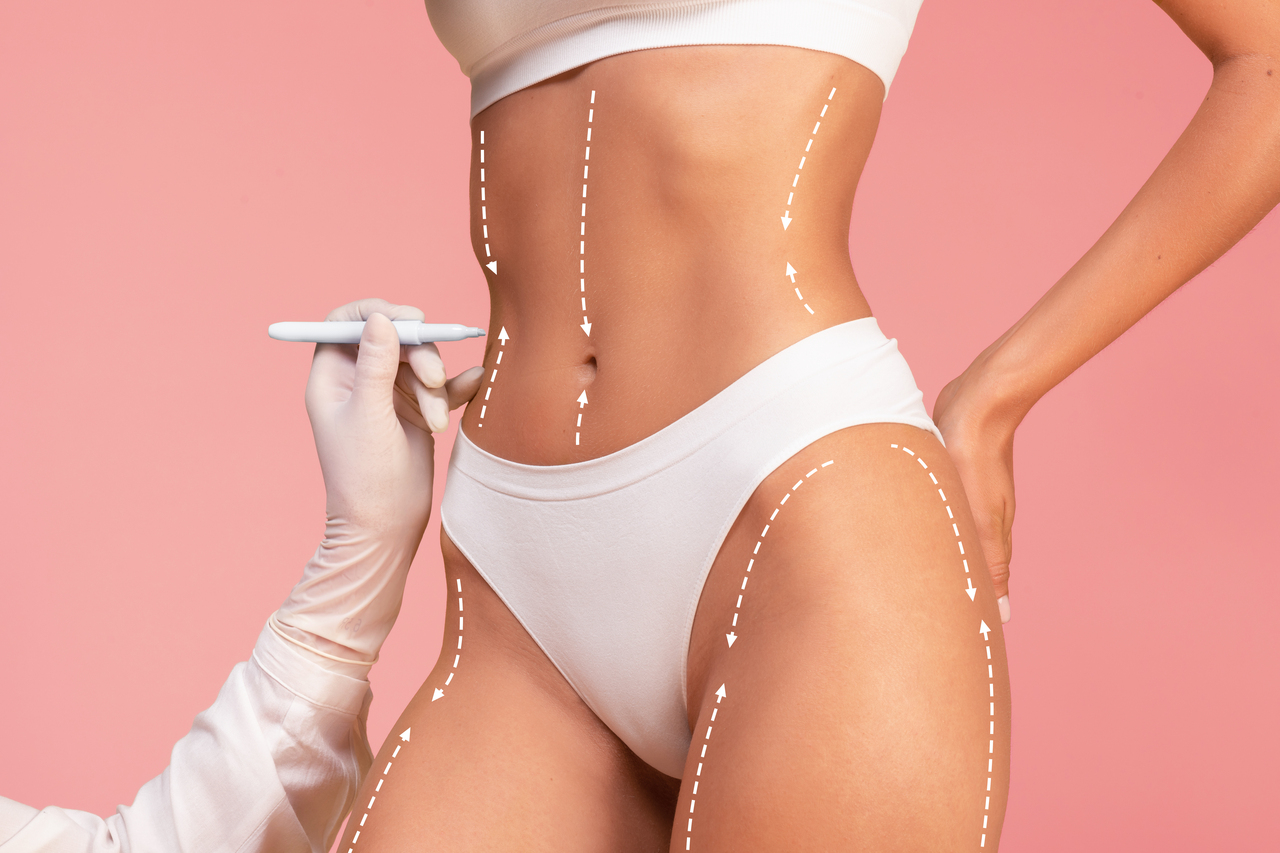 If you plan to undergo Liposuction, learning a few things about it is essential. This blog offers information about Liposuction, which body parts can be targeted, who are ideal candidates and who are not, why it is done, how to choose a plastic surgeon, and much more! So, keep scrolling to learn everything!
Let's first explore- what Liposuction is!
Liposuction is a popular cosmetic plastic surgery to remove extra fat deposits from a specific body area. By effectively targeting a particular area of concern, it offers a lasting solution by permanently eliminating adipocytes- the fat-storing cells, from the desired region of your body, thereby leading to an improved and sculpted body appearance. So, this advanced cosmetic procedure is a great way to eliminate fat deposits that are difficult to shed, even through strict dietary guidelines and exercise regimens. Liposuction is also known by its other name Lipoplasty!
Body areas that can be targeted through this procedure-
Anyone can get this procedure done on any body part with excessive fat deposits. Most commonly, it is done on the following body areas-
Face, cheeks, or chin.

Neck.

Chest.

Upper arms.

Abdomen.

Hips.

Buttocks.

Thighs.

Inner knee.

Ankles.
Ideal candidates for Liposuction-
There are specific requirements that a candidate should fulfill to become eligible for it. Most commonly, a plastic surgeon suggests this procedure to candidates who-
Have tried different diet and exercise plans to remove fat deposits but failed to achieve the desired results.

Average body weight or slightly more than average. 

Firm skin.

A good muscle tone.

Overall good health.

Non-smokers.

Realistic expectations from this procedure.
In some instances, this procedure can pose a threat to your health. And your surgeon may not recommend you to undergo it if you-
A BMI of more than 25.

Poor skin health.

Are underweight.

Suffering from any life-threatening disease.

Do not have realistic expectations from this procedure.
Your surgeons will let you know whether you are an ideal candidate for this procedure. Based on your condition, they will suggest the best options.
Is it suitable for older adults?
Typically, age plays a minor role that your healthcare professional must consider during the liposuction consultation. 
It is important to remember that those over 65 may experience changes in their skin's firmness. This factor could influence the overall outcome and results of the liposuction procedure in older adults. Hence, it's best to consult your surgeon before finalizing it. 
Why is this plastic surgery done?
Many people consider this plastic surgery because of the following reasons-
Despite making dedicated efforts to follow diet and exercise regimens for an extended period, specific areas of their body may remain unresponsive and resistant to natural reduction.

Desiring a solution to alleviate the presence of fatty bulges on the physique.

Looking for an alternative to get long-lasting results.

Willing to spend four to six weeks for the body to heal from surgery.
You can also consider this procedure if the above conditions apply to you. 
What questions should you ask from a plastic surgeon?
It's best to choose a renowned surgeon to get this procedure performed successfully. So, you can expect better results. Make sure you ask these questions from him and make an informed decision about this surgery. 
How many years of experience do you have in performing this surgery?

Are you board-certified?

Is it safe for me to undergo Liposuction?

How many clients of yours have achieved the desired results through this procedure?

Which technique will you use to perform it?

Are there any side effects of this surgery?

How long will it take to recover after surgery?

What results can I expect from this procedure?
Will it help manage obesity?
Liposuction should not be perceived as a method for weight loss, as its primary purpose does not involve addressing excess weight or obesity concerns. The urge to eliminate unwanted fat from particular body parts prompts people to get this surgical operation.
Liposuction should be regarded as something other than a comprehensive, full-body weight-loss technique. Although it provides a long-lasting reduction in fat in the treated areas, it's essential to realize that your body may eventually produce new fat.
Even if you eat well and exercise frequently, you can still have problems losing weight. If you are overweight, discussing your treatment choices with your doctor is best. You can even consider Liposuction, a commonly sought-after cosmetic plastic surgery that helps to remove fat pockets.
Is it painful?
Because the surgeon uses anesthesia to ensure a pain-free experience, patients often report no pain during liposuction surgery. However, it is quite common to feel pain, tightness, or soreness for a few days after a liposuction operation. This feeling is frequently described as a "burning feeling" by many people.
To address any discomfort experienced after the liposuction procedure, your healthcare provider may offer appropriate medications to provide the desired relief. These medications can help manage pain and minimize discomfort during the initial recovery phase. A surgeon may even suggest you wear compression garments designed to be snug against the skin, intended to provide consistent pressure without cutting off circulation.
Results-
After many other surgical procedures, it is common to experience some side effects, such as swelling and bruising. Similarly, post-liposuction, you are more likely to experience these symptoms. Once the swelling disappears and fluid decreases, you can notice an improvement in body shape. You can expect to observe the results after three to six months of the procedure.
If you also wish to undergo this procedure, you can schedule a consultation with a highly experienced and board-certified plastic surgeon today.